Mission
To gain and retain members through annual membership drive; develop and implement an annual appeal to secure monetary support; maintain and update the membership database; convey any member's interest in serving on committees to appropriate committee chairs.
Activities
The membership committee organizes the fall membership drive and the spring appeal to generate membership dues and other campaign donations. The committee, with the approval of the Board, creates membership materials as needed. The database manager maintains a database for mailing newsletters, appeals, etc. The database also tracks membership status and dollars donated and is used to generate receipts for donations.
Committee Members
Membership Chair: Open
Development Chair: Open
Committee Members: Barb Lange, Joshua Brock (Database)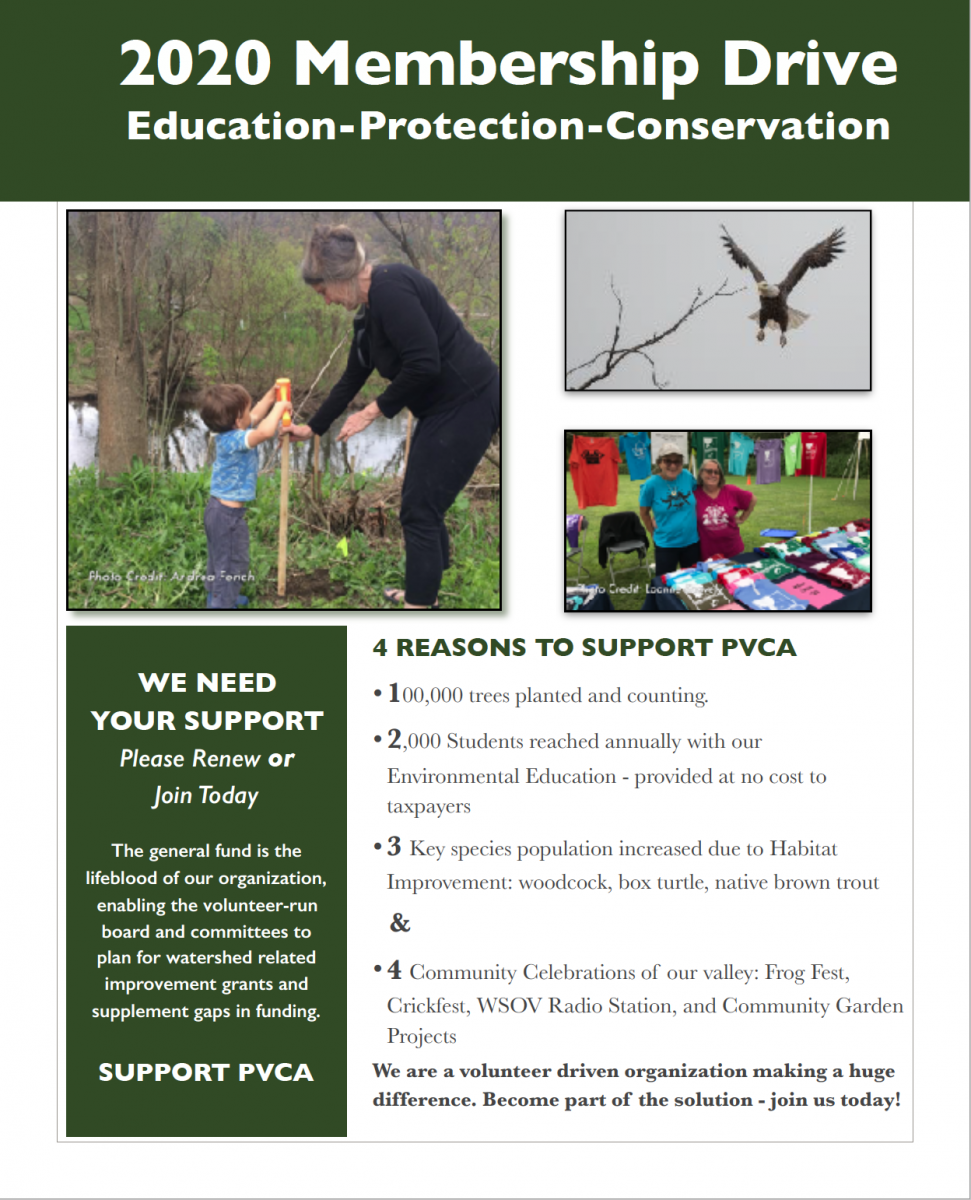 In an effort to give recognition to the continual support from our donors and members, we have created new tiers that are tallied annually. This includes membership fees, additional contributions, and sponsorships made throughout the year. We want to thank all of you who give to PVCA through volunteering, membership contributions and in-kind donations. You are what makes PVCA the vital organization it is today!