Crickfest 2019
September 1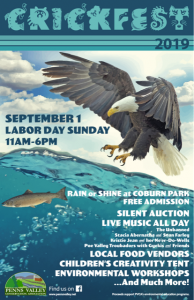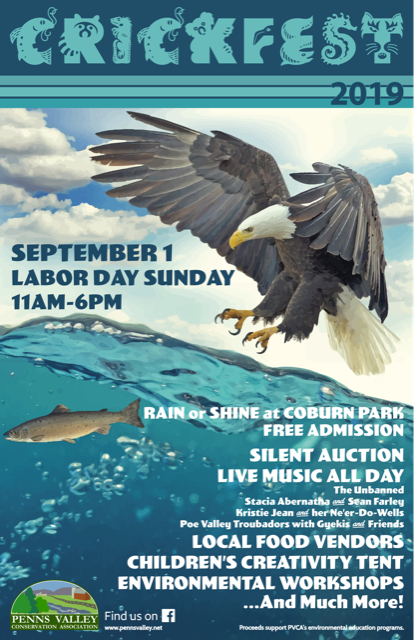 Bald Eagle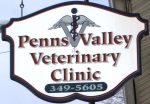 Penns Valley Veterinary Clinic has served both  large and small animals in the region since 2003. They are a mixed animal clinic that treats companion animals, dairy cows, horses, some birds and exotics as well as other livestock. Their large animal ambulatory services are mainly for cattle and horses, but they also provide care for sheep, goats, swine as well as llamas and alpacas.
104 East Main Street
Millheim, PA 16854
(814) 349-5605
pvvcvets.com
Goshawk
Black Walnut Body Works provides auto collision repair to Bellefonte, State College, and surrounding areas. The professionals at Black Walnut Body Works have been protecting your investment since 1983. Customer's safety is paramount in their repair process.
1620 Zion Rd.
Bellefonte, PA 16823
(814) 355-3000
blackwalnutbodyworks.com
Pileated Woodpecker
Tufted Titmouse
Bryant & Carson Law Offices
Freewheel Creative
Mifflinburg Bank & Trust
Nancy Parks
Nittany Chiropractic Association
Pennsylvania Certified Organic
Plurality, Inc
Sierra Club Moshannon Group
Tamara Trunzo Insurance Agency State Farm
TriYoga of Central PA
Webster's Bookstore Cafe
Zimmerman Dental Care